tugs
tugs
is a collaboration between kane stonestreet and their lover Lori Lo Bianco.
Lori and kane roam, wearing chainmail hoods and trailing a chain between their legs. They make eye contact across the space and converge. kane and Lori circle, sizing each other up, come close and begin whipping the chain appendages attached at their hips towards each other. The chains twirl and twist together momentarily, to be pulled apart and whipped again. As the chains become more twisted, kane and Lori grab hold of the opposing appendage and begin a tug of war. What might seem at first as a struggle for supremacy and control becomes a tender embrace.
September 2022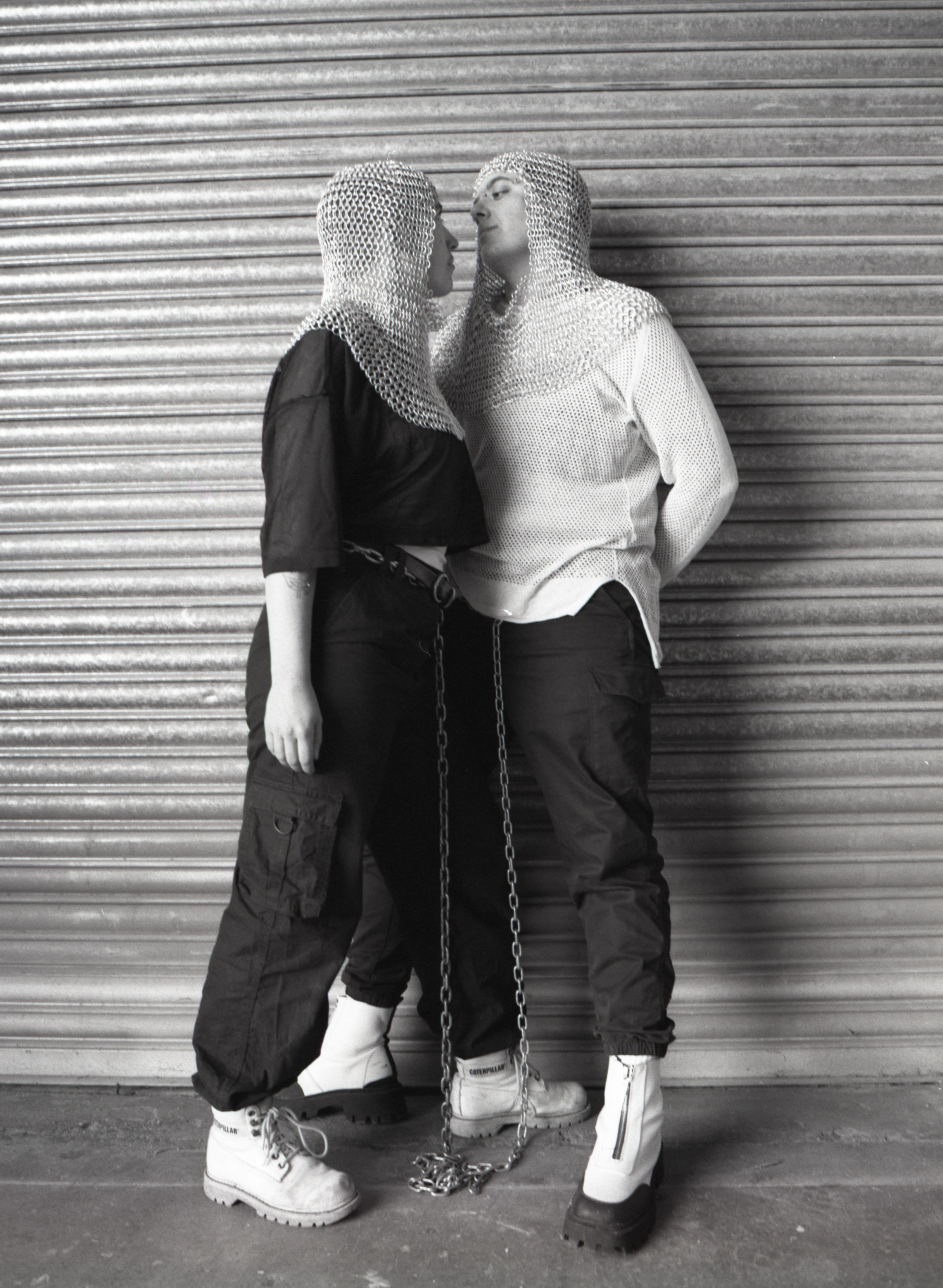 Image by Jody Evans
Developement of this work was supported by Ugly Duck.
tugs
has been performed at
Camp Trans
,
Qwere
and
Riposte
.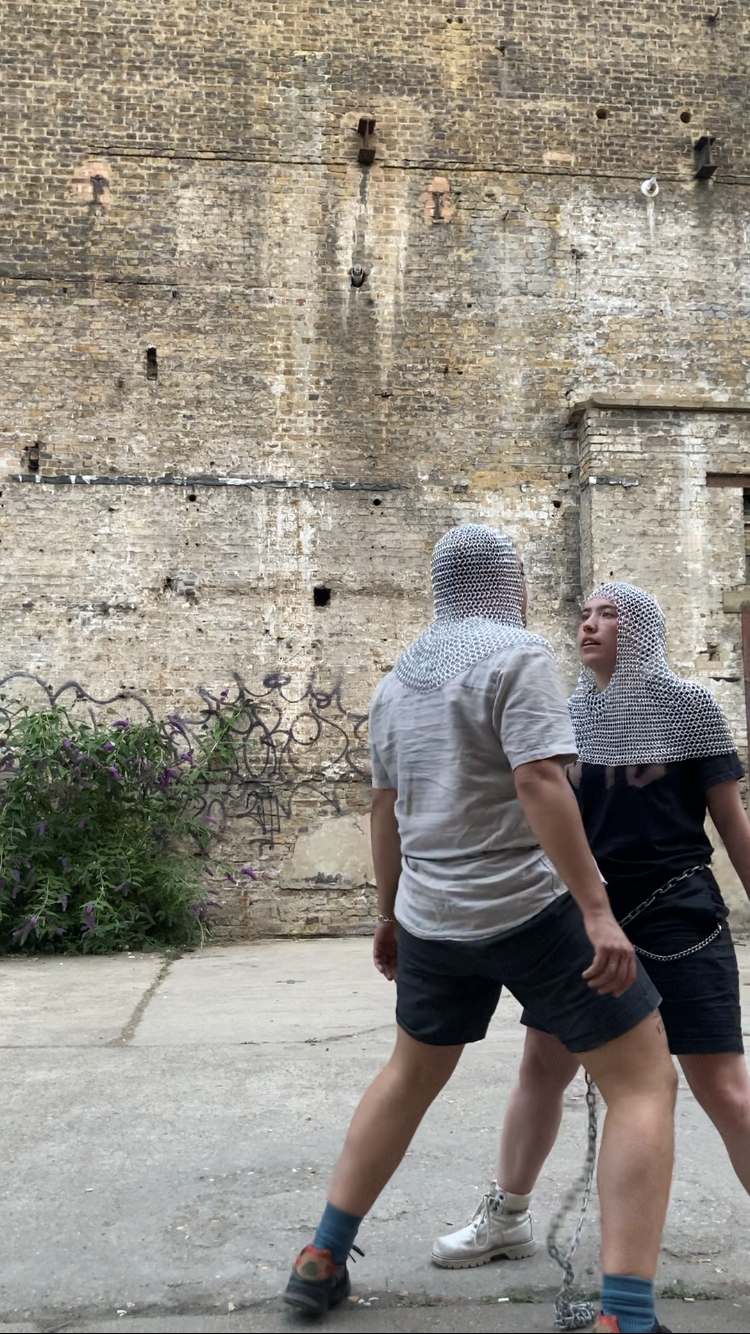 Images curtesy of kane stonestreet